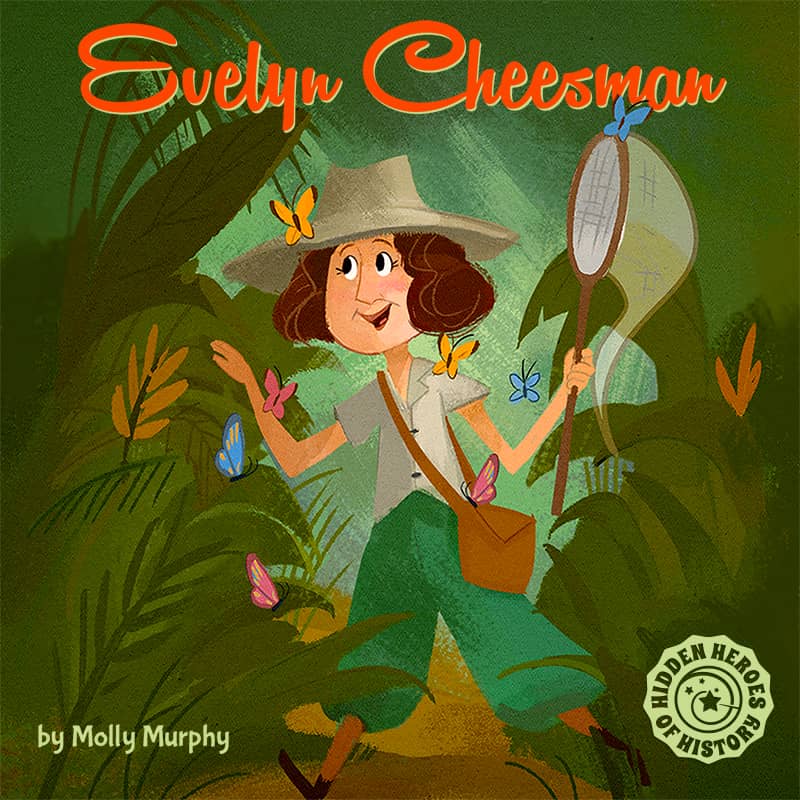 Dorktales Podcast: Episode 31
Hidden Heroes of History
Evelyn Cheesman
A tale that leads to an extinct volcano's summit! Evelyn Cheesman's deep love of the natural world led her to becoming the first woman curator at the London Zoo and leading entomologist for the Natural History Museum. From 1923 to 1953, she traveled to remote locations on solo-expeditions (unheard of for a woman at the time) where she observed, collected and catalogued previously undiscovered insects, reptiles, amphibians, and plants—over 70,000 of them! Scientists are still identifying new species from the specimens she discovered over 40 years ago.
Creatives Behind This Episode
Did You Know?
Special Perk! Get a free printable activity guide for this episode when you subscribe to our mailing list. Click Here to sign up.
Evelyn Cheesman was an entomologist—a scientist who studies insects—who went on solo-expeditions to discover new species of insects, reptiles, amphibians and plants.
Ms. Cheesman was born in 1881 in England, the same year that London's Natural History Museum was opened to the public.
She had a deep love of the natural world and its history from an early age. When she was younger, she used to collect flowers. She also collected glow worms and tried to determine what made them glow.
She hoped to become a veterinary surgeon, but in 1906, when she started to apply to schools, the Royal Veterinary College was not accepting female students.
She then met a man named Harold Maxwell-Lefroy who was a professor of entomology at the Imperial College of Science, and an honorary curator at the insect house of the London Zoological Gardens (also known as the London Zoo).
Professor Maxwell-Lefroy invited her to study entomology. She was one of only two female students in his class.
After completing her studies, Ms. Cheesman accepted the position of Assistant Curator of Insects at the London Zoo in 1917. Three years after that, she became the first woman to be hired as a full-time curator.
Curators are responsible for managing a specific group of the zoo's animals, including their care, overseeing other staff, and choosing what information to share with the public. When Ms. Cheesman took over the zoo's insect house, they were missing one very important detail: insects!
Ms. Cheesman started collecting species, designing displays, and even invited children in the community to collect as well, spreading her passion for entomology. Eventually, she built up a buzzing insect house.
After her time as a curator, Ms. Cheesman started traveling, kicking off nearly twelve years of expeditions across the world to collect species of insects, reptiles, amphibians, and plants.
She traveled on her own which was unheard of for a woman at that time. She made important scientific discoveries about things like species dispersal, or the movement of various plants, animals, and insects from their place of origin to other places in the world.
Her expeditions also taught her about extinction, climate change, and fascinating histories of the islands she visited. She leaned into her love of solo-expeditioning, resigning from the zoo to begin work with the Natural History Museum in London – the same museum that opened the year she was born.
Ms. Cheesmen went on a total of 8 solo expeditions, and collected over 70,000 specimens of insects and plants that now are kept in London's Natural History Museum. One of the many interesting discoveries she made includes a rare blue-flowered orchid. Records show she collected the specimen on the summit of an extinct volcano.
In 1954, after hip replacement surgery and at the age of seventy-three, Ms. Cheesman went on her final expedition. During this last nine-month trip, she collected 10,000 insects and 500 plants.
She kept many notes and sketches, and authored numerous books and scientific articles on entomology and her travels. This was how she supported herself while she assisted the Natural History Museum, unpaid, for many years.
Her journeys took her to islands that were not frequently traveled or known about at the time. She met and respected island residents who came to know and respect her in return. She learned about their cultures and traditions in order to honor them.
Evelyn Cheesman knew how to observe the world around her! Thanks to her, scientists are still identifying new species and making discoveries from the specimens she collected over 40+ years ago.
Special Perk! Get a free printable activity guide for this episode when you subscribe to our mailing list. Click Here to sign up.
We'll get you started by shining a spotlight on: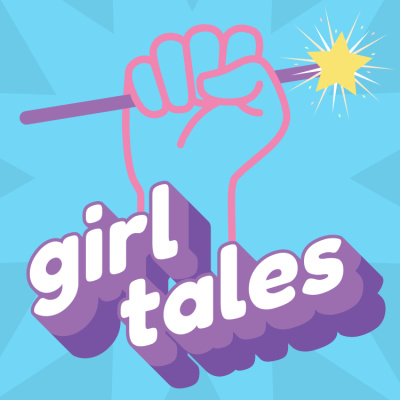 Girl Tales
Girl Tales is a podcast featuring reimagined fairytales. Damsels in distress? Princesses in need of protection? You won't find those here. The girls in these stories take control of their own destinies, turning favorite fairytales into exciting new adventures. Listen on Kids Listen App or wherever you listen to podcasts.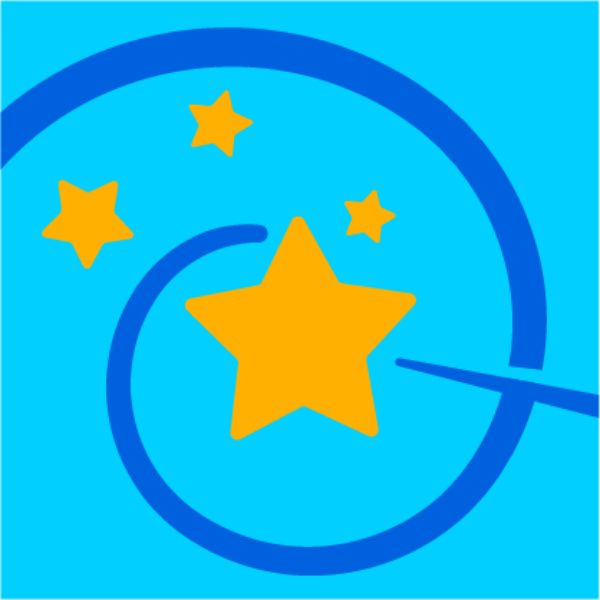 What are Hidden Heroes of History?
Our special "Hidden Heroes" episodes are the stories of real-life hidden heroes in science, technology, engineering, arts, math and human rights. These are the people who made history in ways you'd never imagine.