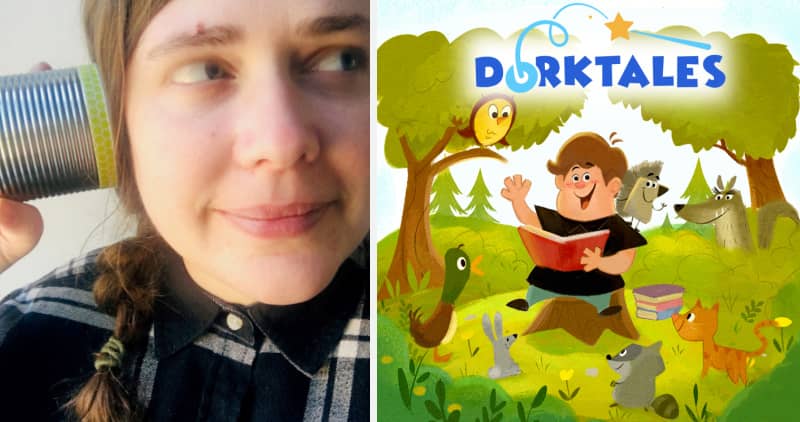 Welcome to the world of children's audio entertainment and educational content through podcasts! Delivering Dorktales Storytime as a podcast makes it easily accessible and free for all. We are an independent team of creators who believe in the power of storytelling to kindle imaginations and cultivate curious minds. We want the experience of listening and educating to be fun, so it is our mission to bring families and classrooms together to laugh, learn and delight in a tale well told.
Ways to Listen
Choose a Podcast App
The most convenient way to listen to a podcast is through a podcast app on your smart phone. The Dorktales Storytime Podcast is available on both iPhone and Android apps. Find a link to our podcast on your favorite podcast app here:
Listen on Your Computer
You can play Dorktales Storytime through your computer too. Go to our podcast home page, find an episode you want to listen to and click the link to the episode page. Each episode has a play function where you can click and listen. Also, try hovering your mouse in the bottom right corner of the player—Do you see the box with an arrow pointing up? (see example below) If you click on it, you'll find an option to download the episode so you can listen offline too:

Or, stay here and scroll through this player to find your next episode to listen to on your computer or tablet:
Find Quality Podcasts for Kids
Do You Need More Help?
If you are new to podcast listening and need more help, go to this comprehensive "The Listener's Guide to Podcasting: How Podcasting Works" by the Podcast Host.
Explore the Podcast
Imagination + Curiosity + Family Joy