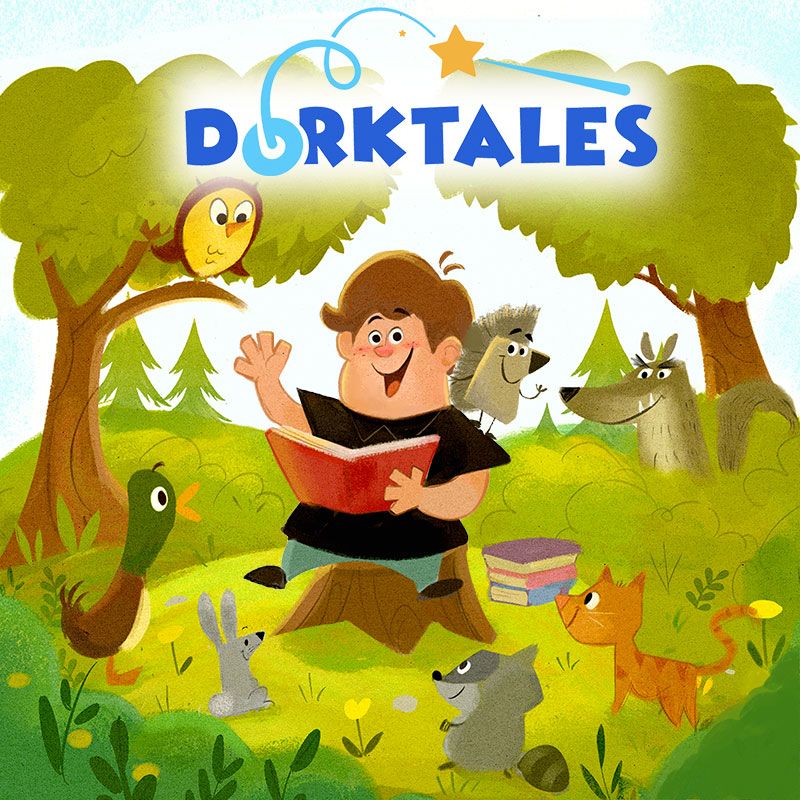 Think Fractured Fairy Tales meets Big Bang Theory and the History Detectives!
The Dorktales Storytime Podcast, hosted by Jonathan Cormur, is an entertaining and educational series featuring slightly wacky and very geeky retellings of classic fairy tales and untold stories about the hidden heroes of history—the STEAMers and DREAMers who made history in ways you'd never imagine.

The podcast is produced by an independent team of creators who believe in the power of storytelling. Our mission is to bring people together to laugh, learn, and delight in a tale well told.
Available on Your Favorite Podcast App:
Discover Episodes by Season:
Or Choose by Type of Tales:
Listen on Our Podcast Player:
New to podcast listening? Our "How to Listen" page will help you figure it all out!