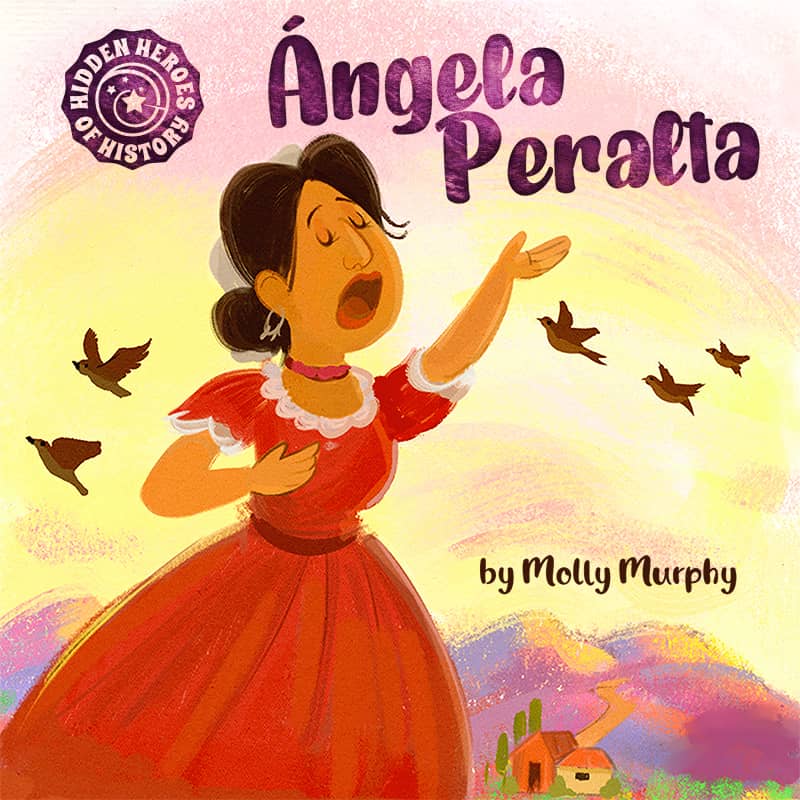 Dorktales Podcast: Episode 33
Hidden Heroes of History
Ángela Peralta
¡La historia del ruiseñor mexicano! Beloved for her remarkable Bel Canto singing style, Ángela Peralta became known the world over as "The Mexican Nightingale." She made her debut at the young age of 15, rising in demand to appear at leading opera houses throughout Mexico, Italy, France, Spain, Russia, Egypt and the United States. Beyond singing, Ms. Peralta also wrote and composed her own music and boldly started her own opera company. Like the audiences who loved her, we stand up and cheer "¡Bravo, Ángela Peralta, Bravo!"
Creatives Behind This Episode
Additional Credits for this episode:
Consultation on written and spoken Spanish: Ana Cantorán
Music Credit: Romeo et Juliette, Juliette Waltz (Gounod) by MIT Symphony Orchestra
Did You Know?
Special Perk! Get a free printable activity guide for this episode when you subscribe to our mailing list. Click Here to sign up.
Ángela Peralta was an opera singer, composer, harpist, and pianist who was called "The Mexican Nightingale" by the audiences who adored her from around the world.
She was born in Mexico City on July 5, 1845. At a very young age, she showed a profound talent for singing and was first heard in public at the age of 8.
She went on to study music at the Conservatorio Nacional de Música and, at 15, made her opera debut at the Teatro Nacional, or National Theater of Mexico City.
An opera is a story told entirely through music. Unlike a musical which has songs interwoven throughout a script of dialogue, an opera uses a libretto and all of the performers sing the narrative. Some of the singers sing really high notes and some sing in lower registers. Ángela Peralta was what music-makers call a Soprano, which meant she could hit the highest of notes.
A year after making her debut, Ms. Peralta went to study singing in Italy. On May 13, 1862, she made her European debut at La Scala in Milan, Italy. La Scala is a renowned theater where many of the finest singers from around the globe have performed. Today, it's regarded as one of the leading opera and ballet theaters in the world.
After La Scala, Ms. Peralta's career took off! She performed in opera houses all over the world—in Rome, Florence, Bologna, Madrid, Barcelona, St. Petersburg, Alexandria, Cairo, Havana, and New York City.
One highlight of her tour was singing before King Victor Emmanuel II of Italy, where she received 32 curtain calls. She was very beloved!
A curtain call is when an audience applauds after a performance and the performers come out to take a bow. When the audience keeps cheering, the performers keep returning to the stage to acknowledge the audience.
Ms. Peralta was a very versatile performer, known for singing in the Bel Canto—or "beautiful singing"—style popularized in Italy. It is a form of singing that emphasizes the beauty of sound, rather than dramatic performance.
In addition to singing, Ms. Peralta began her own opera company in Mexico in 1871. During its tenure, she performed many of the leading roles. She was an accomplished harpist and pianist who composed numerous romantic pieces in the popular music styles of the 1800's.
Her legacy is preserved in an opera house named in her honor: the Ángela Peralta Theater, located in the coastal Mexican city of Mazatlán.
Special Perk! Get a free printable activity guide for this episode when you subscribe to our mailing list. Click Here to sign up.
We'll get you started by shining a spotlight on: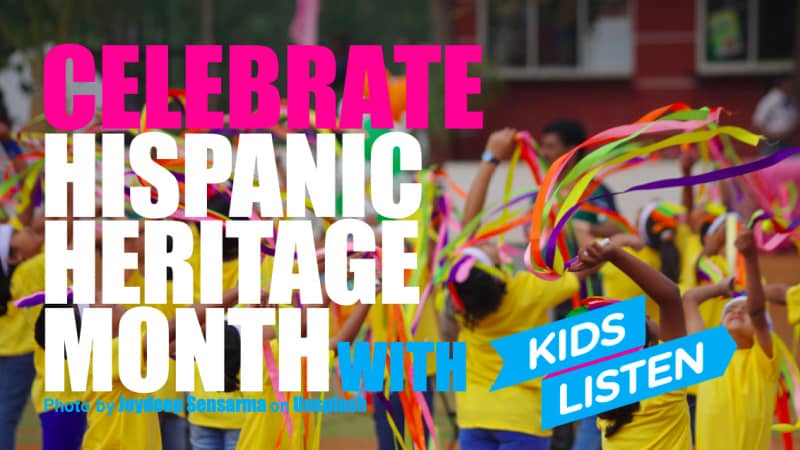 Hispanic Heritage Month is a national holiday created to recognize the contributions made by the Hispanic and Latinx/Latine community to the history, culture, and achievements of the United States. It's a great time to learn about the richness of the Hispanic and Latinx community and to talk about it with your family. Read the full article by Phoebe Owens to access some fantastic resources from Kids Listen member shows.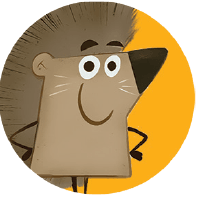 Dorktales Storytime Podcast Mission
Kindle Imaginations + Cultivate Curious Minds + Create Family Joy!
We believe in the power of storytelling and our mission is to bring families together to laugh, learn, and delight in a tale well told. If you find value in our work, please help us reach new listeners and grow our podcast:
4 Ways You Can Help Us Grow!
Thank You for Your Support