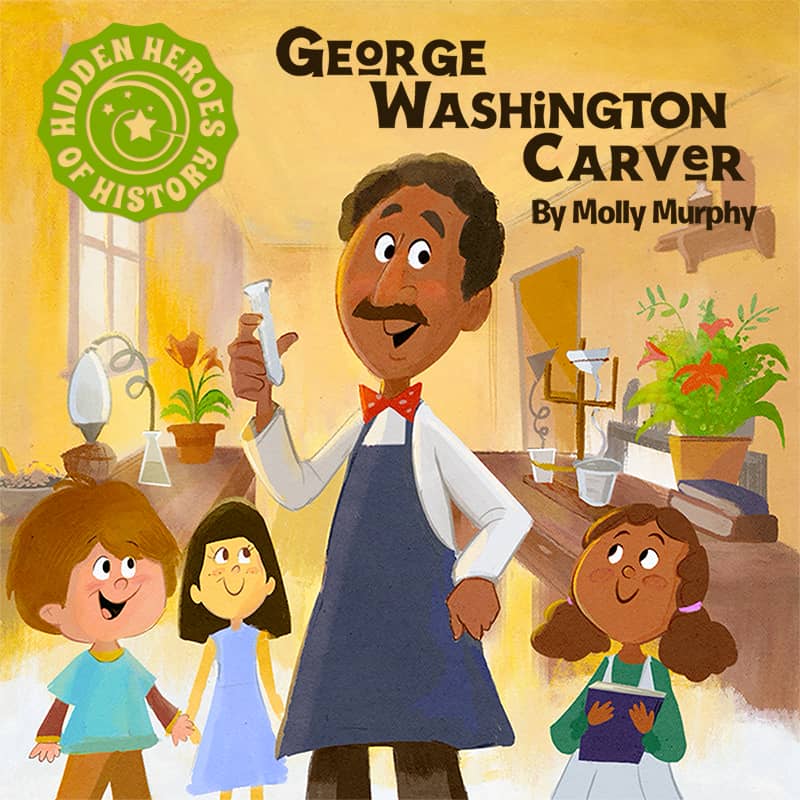 George Washington Carver was an American agricultural scientist, botanist, and inventor. You most likely heard about him in school, but not the entire story of his life. He was enslaved from birth, became free only to experience the struggles caused by segregation. But Mr. Carver accomplished so many extraordinary things despite being born into a world that afforded him few opportunities.
We share his story on one of our Hidden Heroes of History episodes on the Dorktales Storytime Podcast. The link to listen on your favorite podcast app is HERE, or you can listen via the player below. You can also download it to listen with your children or students later.
Content alert! The episode and content below include discussions about slavery and systemic racism. Go to this web page and scroll to the end for resources for taking about these topics with children.
But before you go, here are 5 facts about Mr. Carver that will spark children's curiosities and interest to know more about this great American hero:
Mr. Carver was a kidnap victim of the night riders while still a baby. He was held for ransom with his mother and brother, James. Before they were rescued, his mother died. Moses Carver, a German farmer and owner of his mother and father, traded the infant Carver for a $300 race-horse to pay the ransom.
Cotton was the main crop in the South but it decimated the earth, making the land impossible to use after one season. He taught many farmers how to vary their crops and grow peanuts, soybeans and sweet potatoes – practices that would enrich the soil, create a source of food, and generate hundreds of byproducts. He was even able to reach white audiences with this important knowledge, speaking to individuals that may have otherwise unfairly discounted or discredited him based solely on his race.
Henry Ford, the innovator in the automobile industry, and the great inventor, Thomas Edison, both admired George Washington Carver. He collaborated with Henry Ford to successfully come up with an alternative to rubber during World War II. Thomas Edison offered Mr. Carver $100,000 to work for him but Mr. Carver turned him down (read the next fact and you'll understand why).
George Washington Carver loved his work so much at the Tuskegee Institute he refused pay increases, so they were forced on him. He rarely cashed a check until the accounting department hounded him to cash them so they could balance the books.
George Washington Carver and Henry Ford not only shared an interest in agricultural chemurgy (the chemical and industrial use of organic raw materials), but they also shared some unusual ideas about diet. Once Mr. Carver and Mr. Ford shared a sandwich of "weed spread," made with wild bergamot, narrow-leafed plantain, purslane, pigweed, milkweed, dandelion, lamb's quarters and wild radish.
Mr. Carver had a sense of humor. When one of his students, hoping to play a trick on him, showed him a bug with the wings of a fly and the body of a mosquito, Mr. Carver was quick to label it "a humbug."
Enjoy listening to the story of George Washington Carver, Hero of History:
Special Perk! Get a free printable activity guide for this episode when you subscribe to our mailing list. Click Here to sign up.
(Facts provided by a sensitivity reader from SensitivityReviews.com database who also reviewed the podcast episode script.)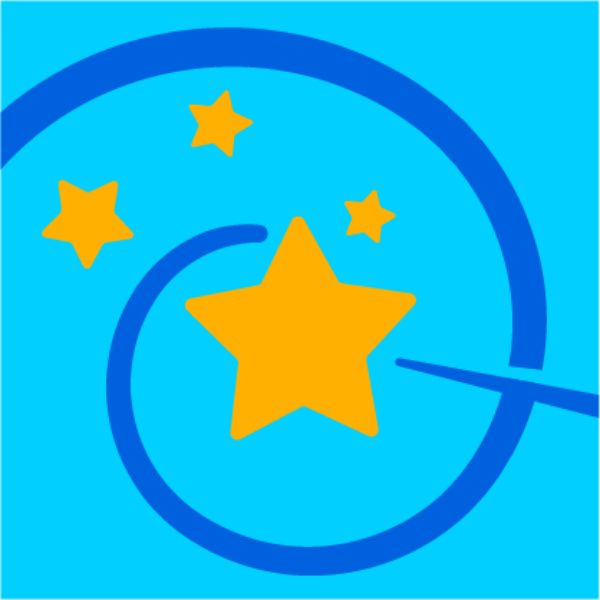 What are Hidden Heroes of History?
Our special "Hidden Heroes" episodes are the stories of real-life hidden heroes in science, technology, engineering, arts, math and human rights. These are the people who made history in ways you'd never imagine.