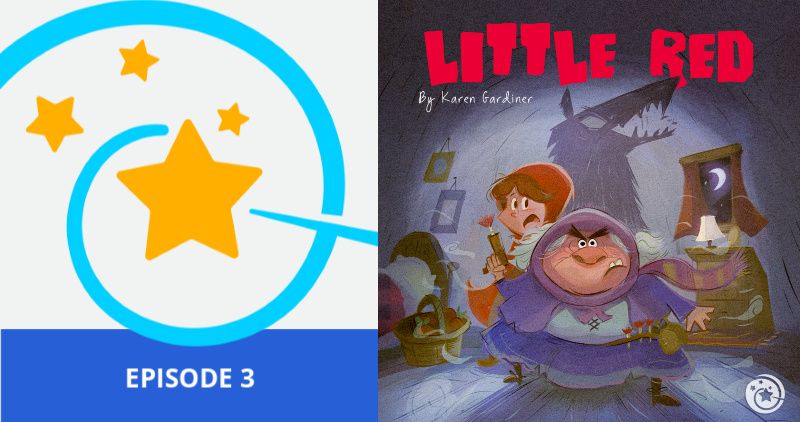 Dorktales Podcast: Episode 3
Little Red
La, la, la, la-la! Have you heard the tale of Little Red? You know, the one about the sweet, innocent little girl in the beautiful red cloak who out foxes the big bad wolf? Well forget that one and think ninja granny with a stealthy rescue plan and fierce tranquilizer dart skills.
Creatives Behind This Episode
More "Little Red Riding Hood" Retellings
It's so much fun to add our own geeky twist to classic fairy tales! It's also fun to read how other authors and illustrators reinvent some of our favorite tales. Here are a few suggestions for more creative retellings of Little Red Riding Hood:
It's Not Little Red Riding Hood
Written by Josh Funk
Illustrated by Edwardian Taylor
"As Little Red attempts to follow the narrator's directions (which, frankly, seem kind of dangerous!), she is beset by fill-in characters, confusing instructions, and even a fierce battle! Will Little Red ever make it to Grandma's house? And who will she find when she gets there? Complete with some unusual "guest appearances," this laugh-out-loud Little Red Riding Hood retelling will have kids giggling all the way to Grandma's house! Ding-dong!"
Ninja Red Riding Hood*
Written by Corey Rosen Schwartz
Illustrated by Dan Santat
"Wolf just can't catch a break! Ever since the three little pigs started teaching everyone Ninja skills, huffing and puffing just hasn't been enough to scare up a good meal. His craving for meat sends Wolf to classes at the dojo, and soon he's ready to try out his new moves. A little girl and her tiny granny should be easy targets—right? Not if Little Red has anything to say about it! Kiya!"
*The author's website includes an activity guide.
Pretty Salma: A Little Red Riding Hood Story from Africa
Written and Illustrated by Niki Daly
"When Granny asks Pretty Salma to go to the market one day, she warns her not to talk to strangers. But cunning Mr. Dog tricks Salma, and before she knows it, he's wearing her stripy ntama, her pretty white beads, and her yellow sandals. And he's on his way to Granny's house! African culture and flavor infuse this inventive retelling of a favorite fairy tale."
Honestly, Red Riding Hood was Rotten
Written by Trisha Speed Shaskan
Illustrated by Gerald Claude Guerlais
"You think you know the story of "Little Red Riding Hood"? THINK AGAIN! This retelling of the classic story, told from the wolf's perspective, will give you a fresh spin on this famous tale. Was the wolf just really hungry for apples? Was Little Red Riding Hood rotten? This fun fractured tale will leave you with a whole new understanding of the classic story."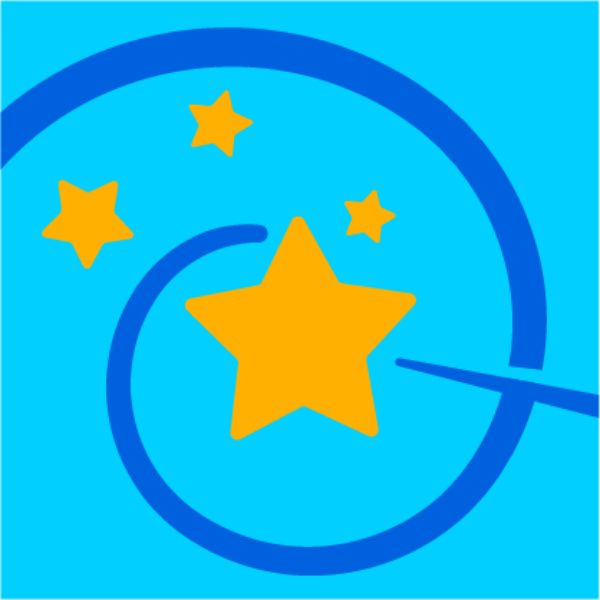 What are Dorktales?
Think Fractured Fairy Tales meets Big Bang Theory! The Dorktales Podcast hosted by Jonathan Cormur is a family-fun, storytime series of goofier versions of favorite classics adored by generations. Suitable for all ages, they're fast-paced, full of giggles and entertaining…even for adult types.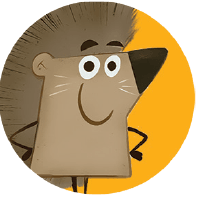 Dorktales Storytime Podcast Mission
Kindle Imaginations + Cultivate Curious Minds + Create Family Joy!
We believe in the power of storytelling and our mission is to bring families together to laugh, learn, and delight in a tale well told. If you find value in our work, please help us reach new listeners and grow our podcast:
4 Ways You Can Help Us Grow!
Thank You for Your Support