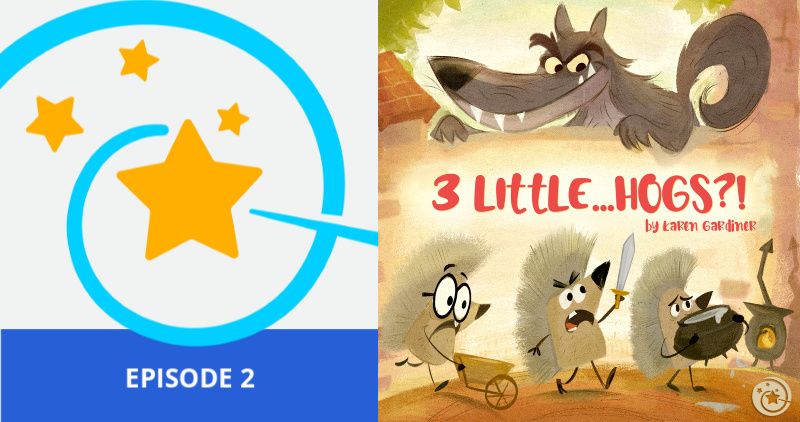 Dorktales Podcast: Episode 2
The Three Little…HOGS?!
The Three Little…HOGS? Who's heard of that? According to Mr. Redge, our Dorktales sidekick, it's a classic tale from the fairy tale cannon! Come hear our storyteller recount the story of hedgehogs Porky, Percy and Peregrin, and their ultimate triumph over the dastardly wolf using a glue pot, rapier and a wheel barrow. According to Percy, "It's epic, man!"
Creatives Behind This Episode
More "Three Little Pigs" Retellings
We are having so much fun adding our own geeky twist to classic fairy tales! It's also fun to read how other authors and illustrators reinvent some of our favorite tales. Here are a few suggestions for even more creative retellings of The Three Little Pigs:
Three Ninja Pigs*
Written by Corey Rosen Schwartz
Illustrated by Dan Santat
"When the big bad wolf threatens their village, three pigs sign up for different martial arts lessons to prepare to take him down. Pig One and Pig Two don't stick with their training, though, and are no match for their foe. But after practice and dedication, Pig Three becomes great at karate (including perfecting the perfect pork chop!) and saves the day."
*The author's website includes activity and teacher guides.
The True Story of the 3 Little Pigs!
Written by Jon Scieszka
Illustrated by Lane Smith
"You may think you know the story of the Three Little Pigs. But you don't know the whole story until you've heard A. Wolf's side of the story. Mr. Wolf huffs, and he puffs, and he has a very bad sneezing cold. He also needs a cup of sugar to make a birthday cake for his dear, sweet granny's birthday. Read and learn. Then decide for yourself–Big Bad Wolf . . . or media frame-up?"
The Three Little Aliens and the Big Bad Robot
Written by Margaret McNamara
Illustrated by Mark Fearing
"GREEP BOINK MEEP! The three little aliens are happily settling into their new homes when the Big Bad Robot flies in to crack and smack and whack their houses down! A chase across the solar system follows in this humorous and visually stunning book."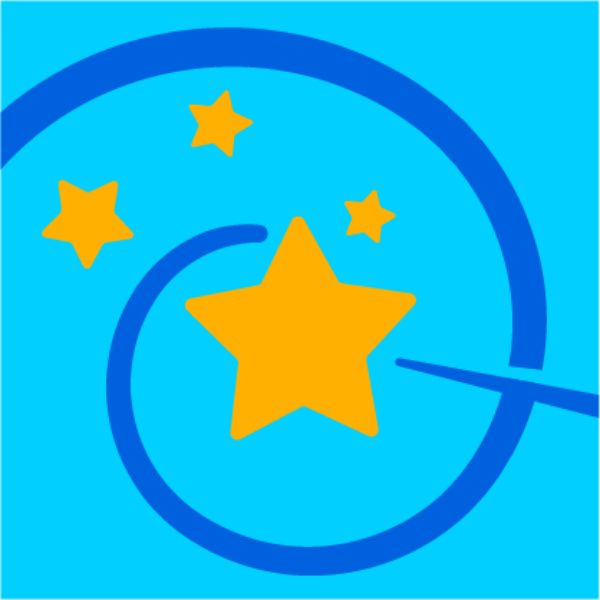 What are Dorktales?
Think Fractured Fairy Tales meets Big Bang Theory! The Dorktales Podcast hosted by Jonathan Cormur is a family-fun, storytime series of goofier versions of favorite classics adored by generations. Suitable for all ages, they're fast-paced, full of giggles and entertaining…even for adult types.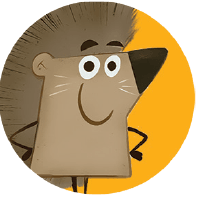 Dorktales Storytime Podcast Mission
Kindle Imaginations + Cultivate Curious Minds + Create Family Joy!
We believe in the power of storytelling and our mission is to bring families together to laugh, learn, and delight in a tale well told. If you find value in our work, please help us reach new listeners and grow our podcast:
4 Ways You Can Help Us Grow!
Thank You for Your Support