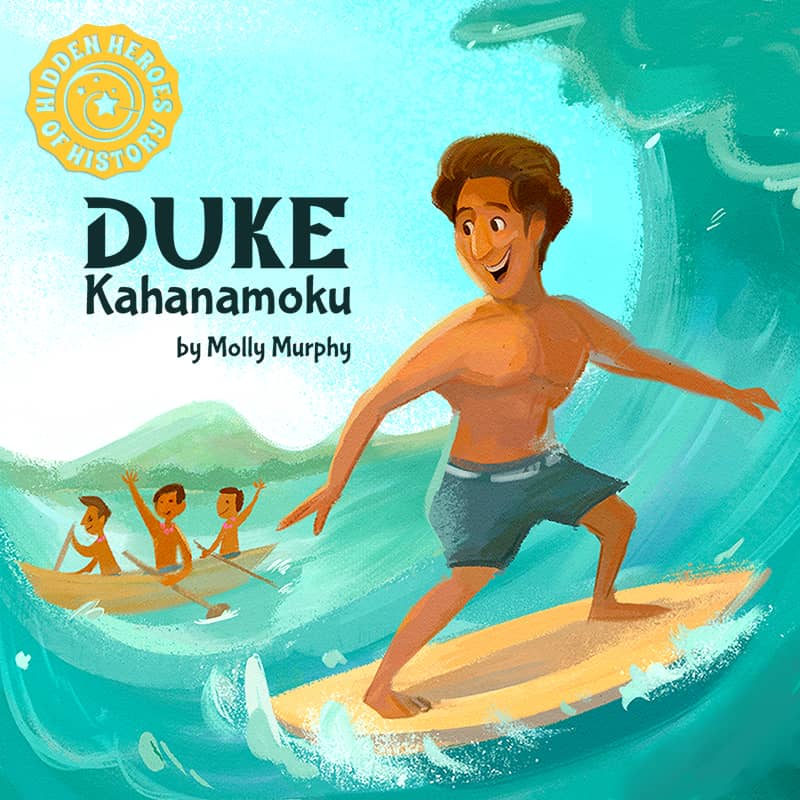 Dorktales Podcast: Episode 29
Hidden Heroes of History
Duke Kahanamoku
A story of sportsmanship, record breaking feats and the Spirit of Aloha! Hawaii's Duke Kahanamoku is the father of modern surfing, known for catching big waves and globally popularizing the sport. But the Big Kahuna's legendary status went beyond his surfing talents—he won six Olympic medals for swimming, acted in 30 films, served 13 terms as Honolulu's Sheriff and orchestrated a heroic ocean rescue that forever changed the lifeguard profession. Most importantly, "The Duke" taught us how to live with integrity, show respect for others and approach the world with open arms!
Creatives Behind This Episode
Did You Know?
Special Perk! Get a free printable activity guide for this episode when you subscribe to our mailing list. Click Here to sign up.
Duke Kahanamoku was a surfer, record-breaking swimmer, Hollywood television and film actor, Honolulu Sheriff and heroic rescuer who lived a life of integrity and honor.
Duke Kahanamoku was born in Honolulu Hawaii in 1890. He was the eldest child in his family and had five brothers and three sisters. His family moved to Waikiki when Mr. Kahanamoku was young, and it was on Waikiki Beach that he developed his surfing and swimming skills.
Surfing is an excellent water sport in which surfers stand and balance on a board, riding the surface of waves. Typically, they do this in the ocean, although some surfers may find suitable waves in larger lakes.
Today, surfboards are made of lightweight materials that help the board stay buoyant (floatable). But innovations in surfboard construction hadn't happened yet when Mr. Kahanamoku was surfing.
For most of his career, he used a traditional longboard constructed like an ancient Hawaiian olo board. It was made from the wood of a koa tree and was 16 feet long and weighed 114 pounds. Just for comparison, a modern longboard weighs about 15 pounds.
Mr. Kahanamoku's surfing ability earned him the title as the "father of modern surfing," It's been documented that he rode what's estimated to have been a 30-foot-tall wave for close to a mile. Feats like that earned him the nicknames "The Duke" and "The Big Kahuna."
Duke Kahanamoku was also a talented swimmer. At age 21, he broke 3 freestyle world records at his first swimming races in Honolulu Harbor. Freestyle is a type of swimming competition where the swimmers have few limitations about what kind of swimming stroke, or arm motions, they can use while racing. However, the Amateur Athletic Union overseeing Mr. Kahanamoku's races would not recognize these record-breaking feats until years later, stating that the ocean currents must have aided Mr. Kahanamoku as he was swimming.
Mr. Kahanamoku qualified for the U.S. Olympic swimming team in 1912 and went to the Summer Olympics in Stockholm where he won a gold and silver medal. Then, in the 1920 Olympics in Antwerp, he won two more gold medals. He won another silver medal in Paris in 1924. And finally, at the age of 42, he won a Bronze Medal as an alternate on the U.S. water polo team in the Los Angeles Olympics.
While Mr. Kahanamoku was swimming in the Olympics, he also traveled throughout the world to give swimming and surfing exhibitions, and was responsible for globally popularizing the sports. Before these exhibitions, surfing was only known in Hawaii.
In 1922, he moved to Southern California to act on television and in 30 films, one of which starred another "Duke," the famous John Wayne. During his time living in Southern California, he also transformed the sunny location into a water sports oasis.
He had a heroic moment in 1925, rescuing eight men from a fishing boat that capsized in the ocean. Using his surfboard, Mr. Kahanamoku made repeated trips from the shore to the capsized ship. His rescue influenced lifeguards across the country, who started using surfboards as standard equipment for water rescues.
During the last stretch of his career, he served thirteen consecutive terms as Honolulu's Sheriff. He kept getting voted back into the position! But it's said that he never stopped finding excuses to spend time in the water.
Throughout his life, Duke Kahanamoku was known for spreading the Spirit of Aloha, which is part of his Hawaiian culture. He valued integrity, respect, and harmony, encouraged a life of giving and sharing, and approached the world with open arms.
Celebrating Duke Kahanamoku
Duke Kahanamoku's life and achievements are honored to this day. Fellow surfers and beachgoers can find a 17-and-a-half-foot bronze statue of him and his surfboard in Waikiki. People pay their respects by draping flower lei over his arms and laying them at his feet.
A lei is often constructed of flowers, and sometimes leaves, sea shells, seeds, nuts, and feathers. It's a common symbol of love, friendship, celebration, honor or greeting in Hawaii.
So many well-deserving tributes have popped up over the years. Mr. Kahanamoku was the first person who was inducted into the Swimming Hall of Fame and the Surfing Hall of Fame. He is also in the U.S. Olympic Hall of Fame, and large surfing competition was named in his honor. There was even a commemorative Duke Kahanamoku stamp from the U.S. Postal Service.
We'll get you started by shining a spotlight on: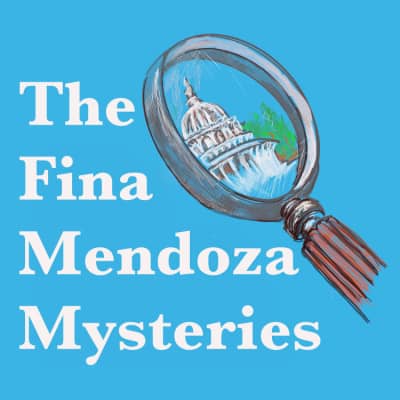 The Fina Mendoza Mysteries
It's "The West Wing" meets "Nancy Drew" – a podcast for little girls and political junkies. Legend says whoever sees the Demon Cat of Capitol Hill is cursed. Fina Mendoza, the 10-year old daughter of a congressman, just saw it. Can she save her family from "cat"astrophe? Listen on Kids Listen App or wherever you listen to podcasts.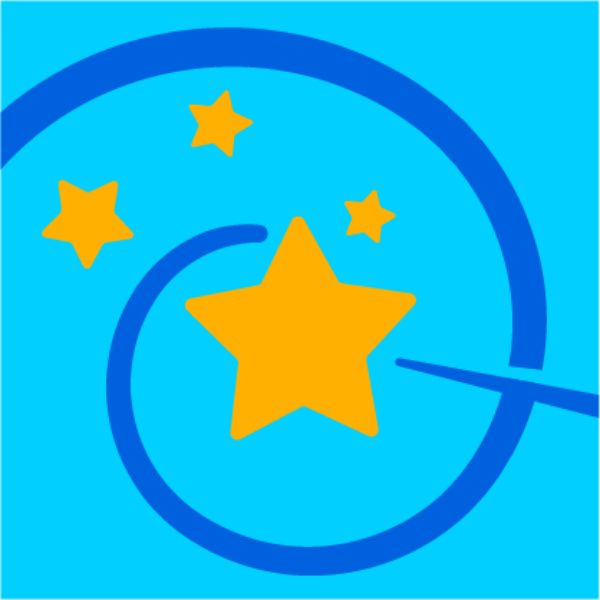 What are Hidden Heroes of History?
Our special "Hidden Heroes" episodes are the stories of real-life hidden heroes in science, technology, engineering, arts, math and human rights. These are the people who made history in ways you'd never imagine.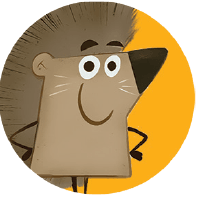 Dorktales Storytime Podcast Mission
Kindle Imaginations + Cultivate Curious Minds + Create Family Joy!
We believe in the power of storytelling and our mission is to bring families together to laugh, learn, and delight in a tale well told. If you find value in our work, please help us reach new listeners and grow our podcast:
4 Ways You Can Help Us Grow!
Thank You for Your Support