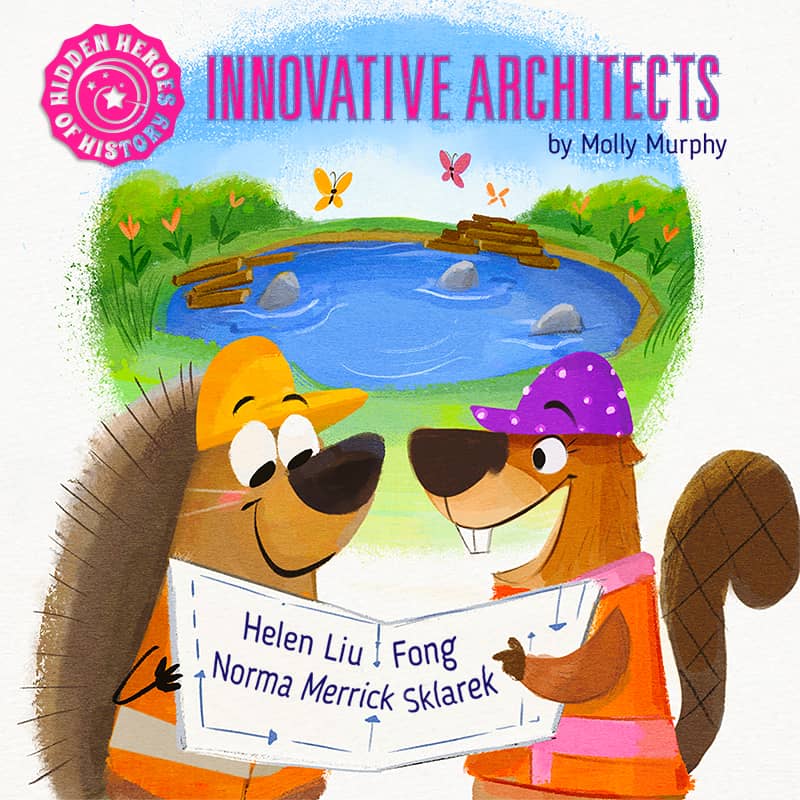 Dorktales Podcast: Episode 38
Hidden Heroes of History
Innovative Architects
Two stories of trailblazing triumphs! Helen Liu Fong and Norma Merrick Sklarek broke new ground in building design to become two of the most innovative architects of the 20th Century. Talent and a never-give-up attitude were their blueprints for overcoming gender and racial discrimination in their professions, and served as the building blocks for their distinguished careers. Their lifetime of extraordinary accomplishments lives on in their architectural works, many considered cultural icons to this day.
Creatives Behind This Episode
Did You Know?
Special Perk! Get a free printable activity guide for this episode when you subscribe to our mailing list. Click Here to sign up.
Helen Liu Fong and Norma Merrick Sklarek were two architects who broke through gender and racial barriers to become influential leaders in architectural design.
An architect is a person who plans, designs, and oversees the construction of buildings.
Helen Liu Fong – A Pioneer in Space Age Architecture
Helen Liu Fong knew she wanted to become an architect at the age of 12. She began her career as a secretary at an architecture firm, then rose in the ranks during the 1950s and 60s to become a go-to leader in the field. Ms. Liu Fong drew up new career blueprints for women who wanted to join the male dominated profession.
Ms. Liu Fong was a leading figure in the Googie architecture style, which was inspired by jets, cars and the space age. The space age was a period of time when space exploration and technology were brand new and in the forefront of people's minds.
During her career, she focused on designing and styling the inside of buildings. She became known for daring color choices and attention to the little details like doorknobs, lighting, and even silverware.
She really cared about how people moved through space and was known for making restaurants, cafes, and other buildings eye-catching. For example, in the car-obsessed town of Los Angeles, restaurants started to take on design features that resembled the cars themselves. She wanted folks who were driving or walking by to feel invited into her buildings.
Ms. Liu Fong innovated new angles, shapes, and even neon lights through her designs. These were all things that became part of her signature style and influenced a lot of other architects and designers.
Norma Merrick Sklarek – A Career Filled with Firsts
Norma Merrick Sklarek was born in Harlem in 1926. She was always very good at mathematics and science in school, so her father encouraged her to use those skills through the study of architecture.
She went on to graduate from Columbia University's architecture program as the only Black student, and one of only two women in her class. She then became the first African American woman to pass her architecture license exam in New York and California, officially beginning her career as an architect.
She faced prejudice both at school and in her career, which meant she was treated unjustly for being a Black woman. But she was determined to triumph over the obstacles that others placed in front of her.
When looking for her first job as an architect, Ms. Skalrek went to 19 different offices and was turned down for work before she got her first job in New York. She never gave up!
Her career excelled and she became the first Black woman to own her own firm alongside two women named Margot Siegel and Katherine Diamond.
Ms. Sklarek was part of a number of significant projects throughout her career. She is most recognized for designing two buildings—the United States Embassy in Tokyo, Japan and the Terminal One station at the Los Angeles International Airport.
Ms. Sklarek mentored aspiring architects, lectured at prestigious universities, and coached architecture students for their state licensing exam to help them pass and become architects. In her honor, Howard University offers its students an opportunity to receive the "Norma Merrick Sklarek Architectural Scholarship Award."
Another architect named Roberta Washington, who was born in Ms. Skarlek's hometown of Harlem, once said "She was an example to other women that it was possible to be yourself and accomplish what she did."
Special Perk! Get a free printable activity guide for this episode when you subscribe to our mailing list. Click Here to sign up.
We'll get you started by shining a spotlight on: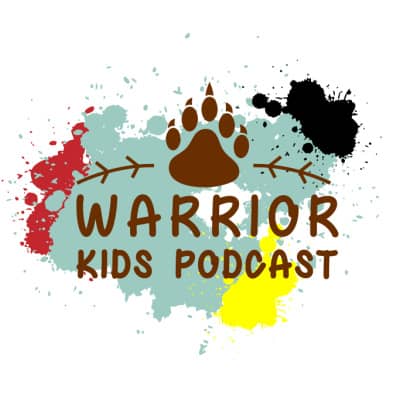 Warrior Kids Podcast
The Warrior Kids Podcast shares Indigenous cultures and values so that kids can learn about what it means to be strong, healthy and compassionate warriors for themselves, their families, communities and Nations.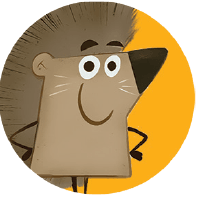 Dorktales Storytime Podcast Mission
Kindle Imaginations + Cultivate Curious Minds + Create Family Joy!
We believe in the power of storytelling and our mission is to bring families together to laugh, learn, and delight in a tale well told. If you find value in our work, please help us reach new listeners and grow our podcast:
4 Ways You Can Help Us Grow!
Thank You for Your Support