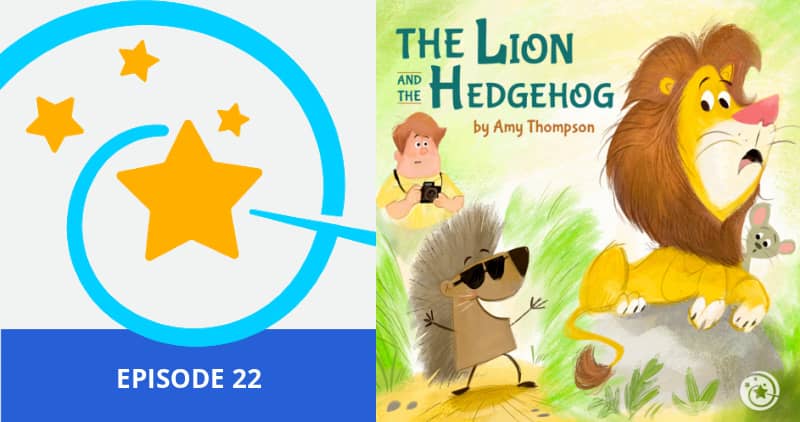 Dorktales Podcast: Episode 22
The Lion and the Hedgehog
The strong and stubborn King of the Jungle gets in an entangled predicament when he pauses while on his favorite Savana prowl. Will his snarling, thrashing and roaring release him from his hopeless bind? Or will it take a mighty nibble from one tiny, sweet creature to free the feisty feline? Acts of kindness, empathy, and a clever idea are the answer to the lion's plight!
PARENTS, TEACHERS AND HOMESCHOOLERS: This episode teaches lessons about empathy, kindness and trust.
Creatives Behind This Episode
More "Lion and Mouse" Retellings
We are having so much fun with our own geeky twist to classic fairy tales and folktales! It's also fun to read how other others and illustrators reinvent some of our favorite tales. Here are a few suggestions for modern takes on The Lion and the Mouse:
The Lion and the Mouse and the Invaders from Zurg: A Graphic Novel
Written by Benjamin Harper
Illustrated by Pedro Rodriguez
"Can a tiny mouse save a mighty lion… from alien invaders? Thunder the Lion is leading a resistance group to fight the fierce Zurg who occupy Earth. Daisy the Mouse rushes to join the cause only to be laughed out by the lion and his soldiers. But when Thunder is taken prisoner, it's up to Daisy to rescue him. Can Daisy and Thunder team up to drive back the extraterrestrial threat once and for all?"
The Lion and the Mouse: A Retelling of Aesop's Fable
Written by Mark White
Illustrated by Sara Rojo Pérez
"In this retelling of the classic Aesop's fable, a tiny mouse is saved by a hungry lion. The mouse promises to return the favor, even though the lion doesn't believe such a small creature could help the king of the jungle."
Lion and Mouse
Written by Jairo Buitrago
Illustrated by Rafael Yockteng
Translated by Eliza Amado
"Jairo Buitrago and Rafael Yockteng, one of the great creative teams in picture books, have fun in this simple and never-didactic story about how it's possible to get along through negotiation, acceptance and learning to put up with a friend's eccentricities. You can be good to one another not because you expect anything in return but just because you are friends."
We'll get you started by shining a spotlight on:
Fairies and Dragons, Ponies and Knights!
A fairy-tale podcast for humans of all ages where you can join Beatrice, a mother dragon and her five draglings on their adventure to find their stolen egg. And they do live Zoom performances too! Listen on the Kids Listen App or on wherever you listen to podcasts.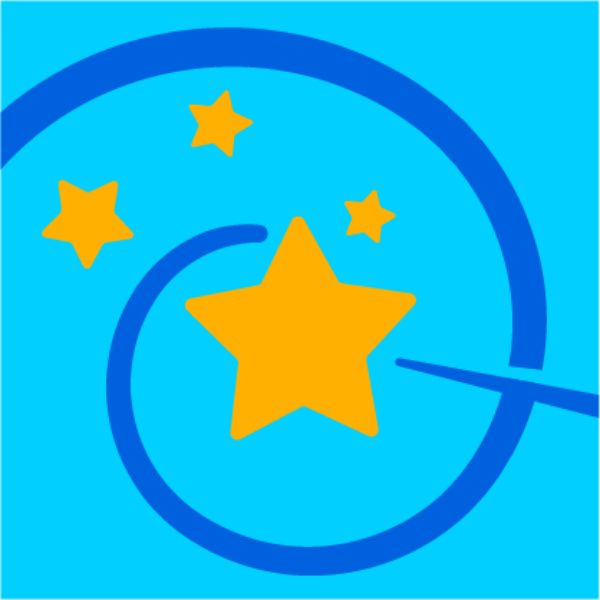 What are Dorktales?
Think Fractured Fairy Tales meets Big Bang Theory! The Dorktales Podcast hosted by Jonathan Cormur is a family-fun, storytime series of goofier versions of favorite classics adored by generations. Suitable for all ages, they're fast-paced, full of giggles and entertaining…even for adult types.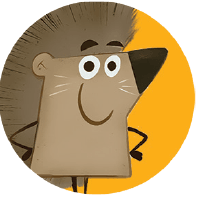 Dorktales Storytime Podcast Mission
Kindle Imaginations + Cultivate Curious Minds + Create Family Joy!
We believe in the power of storytelling and our mission is to bring families together to laugh, learn, and delight in a tale well told. If you find value in our work, please help us reach new listeners and grow our podcast:
4 Ways You Can Help Us Grow!
Thank You for Your Support