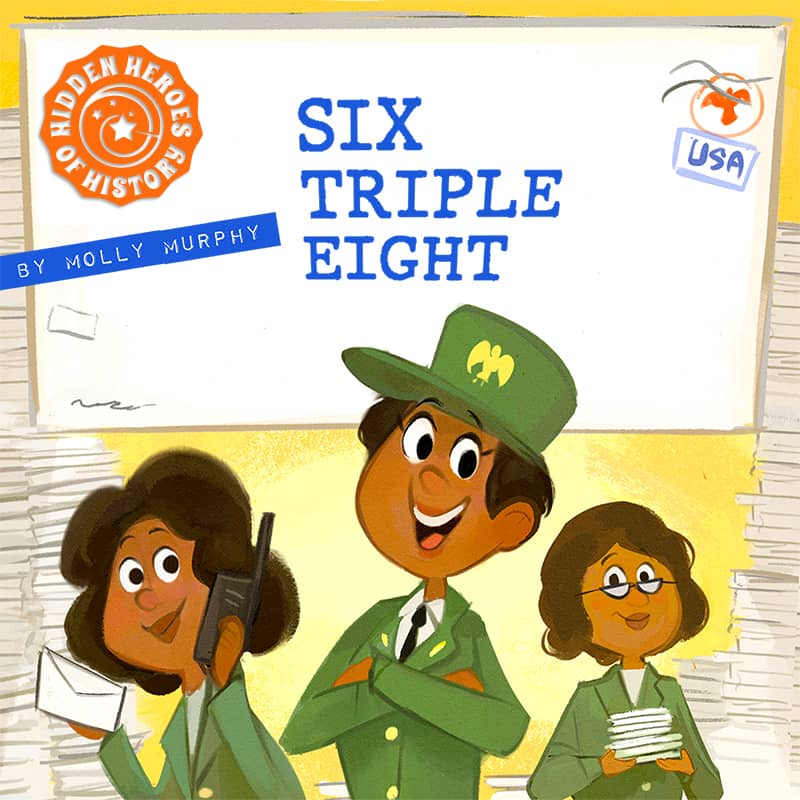 Dorktales Podcast: Episode 35
Hidden Heroes of History
The Six Triple Eight
A story of an extraordinary mission of mail and morale! Overcoming the prejudice of her time, Lieutenant Colonel Charity Adams became the first Black woman to command her own battalion in World War II. Known as the "Six Triple Eight," she and 855 Black female soldiers were assigned to take up a lost cause – sending 17 million warehoused letters and packages to the soldiers who were longing to hear from their loved ones. Though challenged with troops constantly on the move, thousands of common names, and missing addresses, the dedicated Six Triple Eight delivered the impossible in record time!
Creatives Behind This Episode
Did You Know?
Special Perk! Get a free printable activity guide for this episode when you subscribe to our mailing list. Click Here to sign up.
The Six Triple Eight was the 6888th Central Postal Directory Battalion of the United States Army. Serving during World War II, the Six Triple Eight included 855 Black female soldiers, and was led by Lieutenant Colonel Charity Adams.
A battalion is a term the military uses for a small group of 300 to 1,000 soldiers. The Six Triple Eight was a battalion from the Women's Army Corps.
When the original Women's Army Corps was created, Black women were not permitted to serve as part of the army. Activists like Mary McLeod Bethune, as well as civil rights newspapers and organizations, fought for Black women's rights to serve. They even appealed to Eleanor Roosevelt, who was the First Lady of the United States at the time. After pushing for the right to serve, the battalion of 855 Black women were sent to Europe for an important mission: Take charge of delivering warehouses and warehouses of lost letters and packages to soldiers.
Why was this such an important mission?
Imagine for a moment that you're fighting in a dangerous and uncertain war. You're really far from your family and friends, and you're not sure how long you will be away from home. Imagine that somewhere out there, the people you love most are trying to get you a message, a present for the holidays, or some other bit of cheer. However, since there aren't enough military personnel to deliver those letters and packages to you, you may never see those messages of encouragement.
This was a time before there was texting, email or social media, so the mail was the only way to hear from your loved ones. When mail wasn't being delivered, the soldiers' morale declined and they felt lonely, upset and discouraged.
Six Triple Eight's Official Motto: "No Mail, Low Morale"
The Six Triple Eight held themselves to very high standards and were determined to exceed expectations. When they arrived in Europe, they faced a huge challenge. It would be their job to sort and deliver over 17 million letters and packages addressed to military personnel scattered across the continent.
This took an enormous amount of work and planning. The battalion was split into four companies, which is an army term for groups. The groups of women worked all day, seven days a week, in rotating eight-hour shifts. Each group sorted and processed approximately 65,000 pieces of mail per shift, or 135 pieces of mail per minute!
In many cases, it took a tremendous amount of research and effort to match a letter or package with the right soldier. Some addresses were missing last names and many soldiers shared the same name. For example, there were more than 7,500 Robert Smith's serving in Europe at the time.
The Six Triple Eight were committed to their mission. Most in the military thought the project was a lost cause, but gave them six months to try. They worked day and night as a dedicated team and completed their assignment in just three months!
Under the Leadership of Lieutenant Colonel Charity Adams
The Six Triple Eight was led by Lieutenant Colonel Charity Adams, the first Black woman to become a commanding officer of her own battalion. By the end of the war, she was the highest-ranking African-American woman in the ar
There was a lot of pressure for the Six Triple Eight to succeed. Many who opposed their inclusion in the army looked at this mission as a test of their capabilities. They also treated it as a test of whether or not Black individuals, especially women, should be allowed to serve. They were faced with racism throughout their service.
Lieutenant Colonel Adams fought many battles for her troops. Early in their mission, a general went to inspect their work, telling Lieutenant Colonel Adams that he was going to send someone to show them how to do the job right. She replied: "Over my dead body, sir."
She also spoke up for her troops when the Red Cross arranged for them to stay in segregated hotels, personally making sure her officers only stayed in integrated hotels.
Coming Home to No Fanfare
The Six Triple Eight returned home in 1946 with no recognition of their accomplishments or a "thank you for your service."
In 2019, the Army awarded the 6888th the Meritorious Unit Commendation. In 2021, Congress is taking steps to finally honor their remarkable record of wartime service with the Congressional Gold Medal.
Today, The National Archives for Black Women's History, the Smithsonian Institution's National Postal Museum, Arlington National Cemetery, and the Library of Congress are preserving the legacy and heroism of the Six Triple Eight.
Discover more about the Women of the Six Triple Eight: https://www.womenofthe6888th.org/
Special Perk! Get a free printable activity guide for this episode when you subscribe to our mailing list. Click Here to sign up.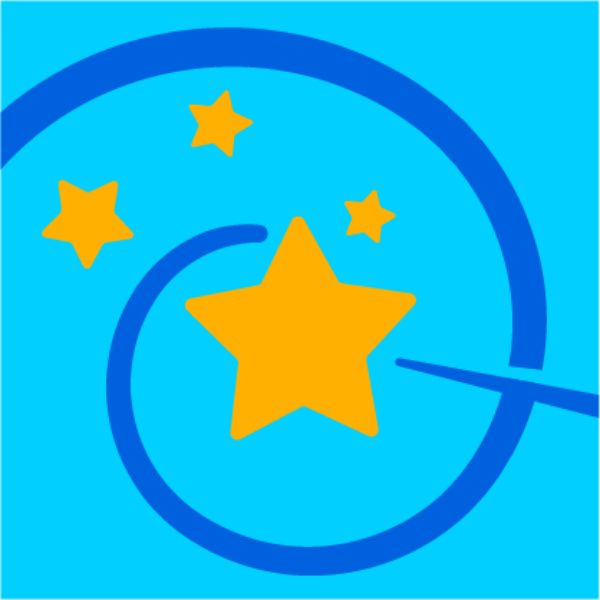 What are Hidden Heroes of History?
Our special "Hidden Heroes" episodes are the stories of real-life hidden heroes in science, technology, engineering, arts, math and human rights. These are the people who made history in ways you'd never imagine.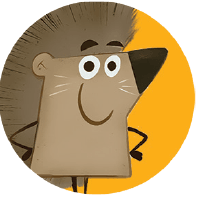 Dorktales Storytime Podcast Mission
Kindle Imaginations + Cultivate Curious Minds + Create Family Joy!
We believe in the power of storytelling and our mission is to bring families together to laugh, learn, and delight in a tale well told. If you find value in our work, please help us reach new listeners and grow our podcast:
4 Ways You Can Help Us Grow!
Thank You for Your Support