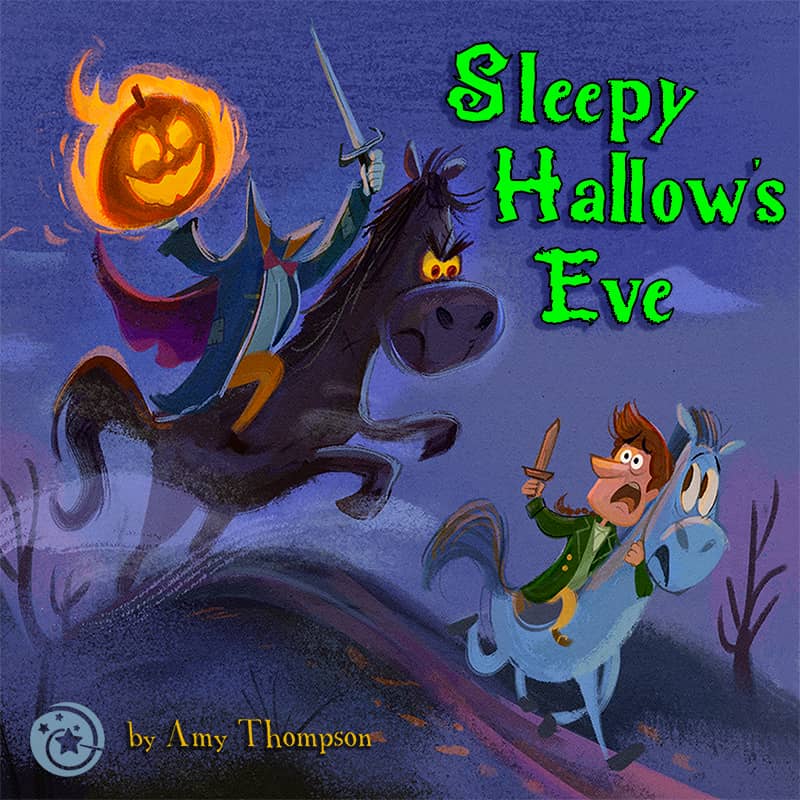 Dorktales Podcast: Episode 34
Sleepy Hallow's Eve – A Halloween Tale
Hello boils, ghouls, and non-corporeal entities! Our SCARE-rator is here to tell you a spooky tale that will send shivers up your quivers and make your teeth chatter with delight! It's party time at Katrina's house and Ichabod Crane is having the time of his life. Jealous of his fun, Brom Bones gathers the guests to tell the chilling tale of the Headless Horseman, because he knows it will make sweet, but superstitious, Ichabod shriek and head for home. And when he does, poor Ichabod encounters something sinister in the woods. Is it the bully Brom playing an evil prank or the legendary ghoulish ghost?
PARENTS, TEACHERS AND HOMESCHOOLERS: This is a retelling of "The Legend of Sleepy Hollow." Besides being a spooky story with some geeky references to Sonic the Hedgehog, Harry Potter and Lord of the Rings, there is an opportunity to talk to kids about jealousy, bullying, and standing up for yourself.
SENSORY ALERT: Thunder and lightning sound at 17:20 and 17:32. Four loud headless horseman evil laughs occur between 21:30- 24:30
Creatives Behind This Episode
We'll get you started by shining a spotlight on:
It's Halloween Sweeps! Kids Listen members share their spooky, kooky, newsy and science-based episodes for Halloween. Read the article by Ali Wilkinson to find the collection of episodes or access them on the Kids Listen App and wherever you listen to podcasts.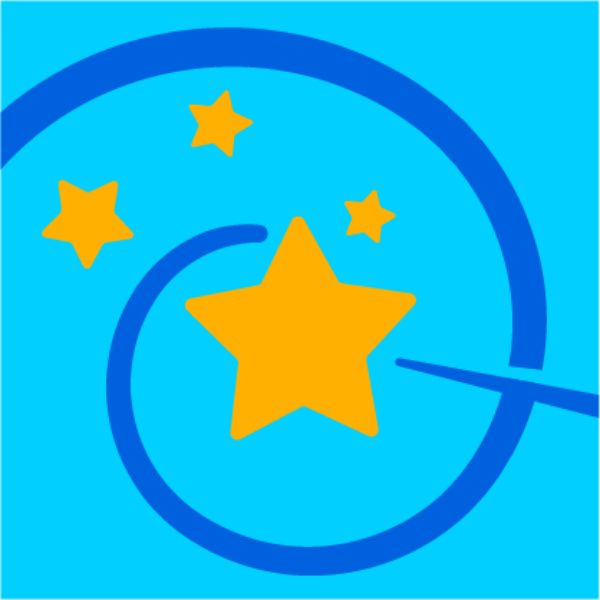 What are Dorktales?
Think Fractured Fairy Tales meets Big Bang Theory! The Dorktales Podcast hosted by Jonathan Cormur is a family-fun, storytime series of goofier versions of favorite classics adored by generations. Suitable for all ages, they're fast-paced, full of giggles and entertaining…even for adult types.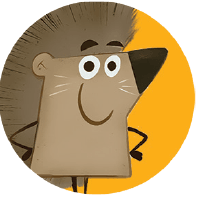 Dorktales Storytime Podcast Mission
Kindle Imaginations + Cultivate Curious Minds + Create Family Joy!
We believe in the power of storytelling and our mission is to bring families together to laugh, learn, and delight in a tale well told. If you find value in our work, please help us reach new listeners and grow our podcast:
4 Ways You Can Help Us Grow!
Thank You for Your Support