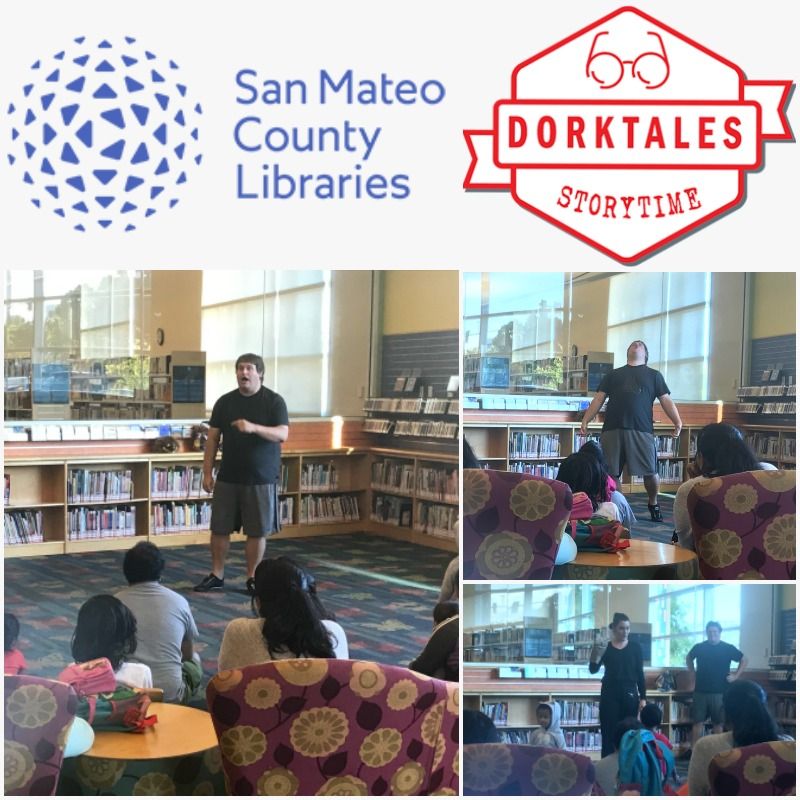 I love libraries! As a kid, they were my sanctuary and a place where I could discover stories about dinosaurs (especially T-rex) and my favorite comics and graphic novels. I also enjoyed the great shows by storytellers, magicians, and musicians who filled my imagination with delight. This summer, I'll be the storyteller performing at San Mateo County Libraries with Dragon Theatre. We'll be featuring my original Dorktales followed by fun theater games and activities.
Our first stop was the Foster City Library (above) where parents and children enjoyed "The Three Little…Hogs?!" Afterwards, Alika U. Spencer-Koknar, Co-Artistic Director at Dragon, helped the audience make their own paper bag puppets.
Here's the rest of my summer Dorktales performance schedule:
Hope to see you there!