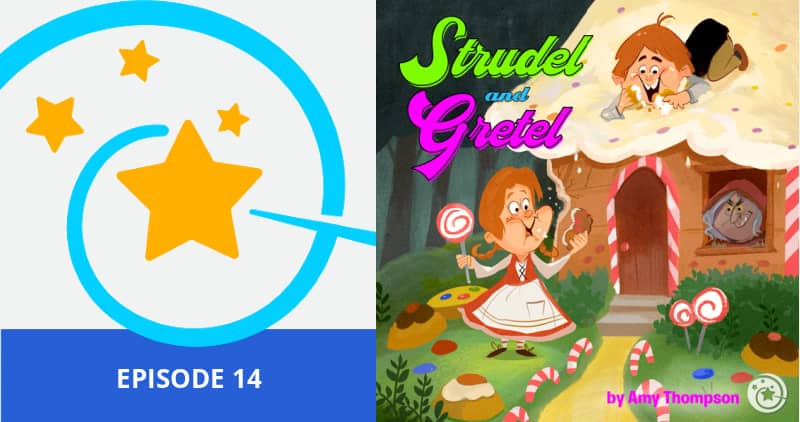 Dorktales Podcast: Episode 14
Strudel and Gretel
"Nibble, nibble little mouse! Who is nibbling on my house?!" Is the cute little cottage in the woods Hansel and Gretel's sweet new sanctuary, or are there more sinister plans awaiting them within? Only their wits and cleverness will guide them to a delicious ending.
Creatives Behind This Episode
More "Hansel and Gretel" Retellings
We are having so much fun adding our own geeky twist to classic fairy tales! It's also fun to read how other authors and illustrators reinvent some of our favorite tales. Here are a few suggestions for even more creative retellings of Hansel and Gretel:
It's Not Hansel and Gretel
Written by Josh Funk
Illustrated by Edwardian Taylor
"Hansel and Gretel will not listen to their storyteller. For one thing, who leaves a trail of bread crumbs lying around, when there are people starving? Not Hansel, that's for sure! And that sweet old lady who lives in a house made of cookies and candy? There's no way she's an evil witch! As for Gretel, well, she's about to set the record straight—after all, who says the story can't be called Gretel and Hansel? It's time for these wacky siblings to take their fairy tale into their own hands. So sit back and enjoy the gingerbread!"
Hansel & Gretel
Written and Illustrated by Rachel Isadora
"Caldecott Honor winner Rachel Isadora gives readers a stunning new interpretation of this classic Brothers Grimm fairy tale, setting the infamous witch's cottage deep in a lush African forest. Hansel and Gretel's plight feels all the more threatening as they're plunged into the thick, dark jungle of Isadora's rich collages."
Trust Me, Hansel and Gretel are Sweet: The Story of Hansel and Gretel as Told by the Witch
Written by Nancy Loewen
Illustrated by Janna Rose Bock
"Think a witch ate Hansel and Gretel? Think again! In this fun, quirky picture book, discover another perspective of this popular fairy tale."
Hensel and Gretel: Ninja Chicks
Written by Corey Rosen Schwartz and Rebecca J. Gomez
Illustrated by Dan Santat
"These ninja chicks are anything but chicken! When Hensel and Gretel's dad gets snatched by a fox, the sisters put their ninja skills to work to track him down before he can be stir-fried. But are these two little chicks ready to take on a dark tangled forest, a tricky house made of corn bread, and an even trickier fox? This plucky pair isn't giving up without a fight! Kiya!"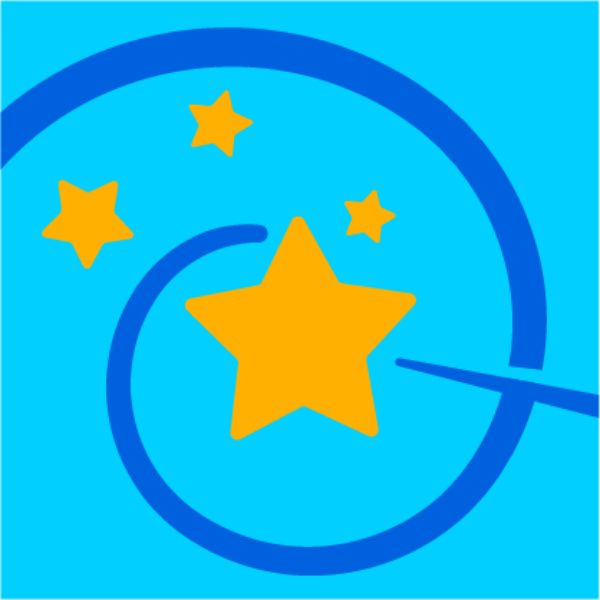 What are Dorktales?
Think Fractured Fairy Tales meets Big Bang Theory! The Dorktales Podcast hosted by Jonathan Cormur is a family-fun, storytime series of goofier versions of favorite classics adored by generations. Suitable for all ages, they're fast-paced, full of giggles and entertaining…even for adult types.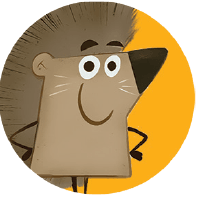 Dorktales Storytime Podcast Mission
Kindle Imaginations + Cultivate Curious Minds + Create Family Joy!
We believe in the power of storytelling and our mission is to bring families together to laugh, learn, and delight in a tale well told. If you find value in our work, please help us reach new listeners and grow our podcast:
4 Ways You Can Help Us Grow!
Thank You for Your Support