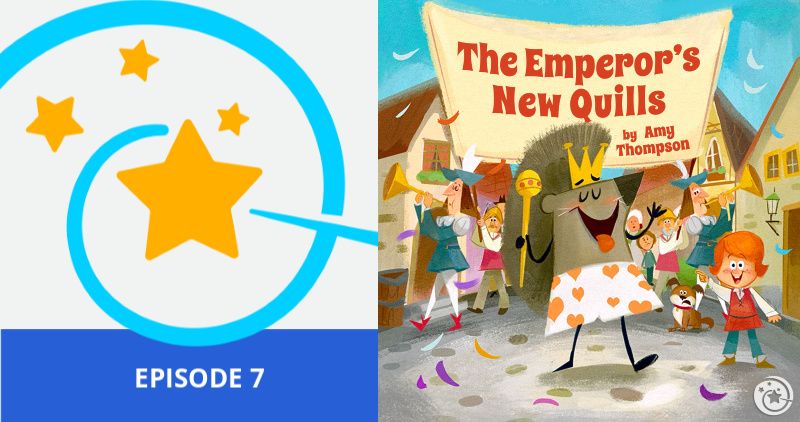 Dorktales Podcast: Episode 7
The Emperor's New Quills
Is the fancy fabric for the emperor's new clothes really invisible to those who are not worthy? Or is this a case of double-dealing dupery by two wily weavers? As the emperor struts his stylish self through the streets of his kingdom, it will take one forthright boy to blurt out the naked truth.
Creatives Behind This Episode
More "Emperor's New Clothes" Retellings
We are having so much fun adding our own geeky twist to classic fairy tales! It's also fun to read how other authors and illustrators reinvent some of our favorite tales. Here are a few suggestions for even more creative retellings of The Emperor's New Clothes:
The Emperor's New Groove
Disney Animated Film
Written and Directed by Mark Dindal
"There's something for everyone in this hip, funny movie by Disney! Emperor Kuzco is turned into a llama by his devious advisor, Yzma, and her hunky henchman, Kronk. Now the ruler who once had it all must form an unlikely alliance with a pleasant peasant named Pacha. Together, they must overcome their differences as they embark on a hilarious, "groovy" adventure."
The Emperor's New Clothes: A Tale Set in China
Written and Illustrated by Demi
"Based upon several different translations of the original Danish story, Demi's tale is set in old provincial China. Filled with exquisite details, bright panoramas, and golden hues that leap off a wealth of fold-out pages, this story lures readers into a magical place and time. The story follows the four seasons of the year and is packed with visual elements of Chinese culture for readers to pore over for hours. Demi has captured in text and paintings all the majesty of China and all the magic that makes for the very best fairy tales."
The Emperor's New Clothes
Written by Hans Christian Andersen
Illustrated by Virginia Lee Burton
"Illustrated by the beloved creator of Mike Mulligan and His Steam Shovel, The Little House, and Katy and the Big Snow, here is a delightful version of the tale that boys and girls have loved for centuries. The Emperor himself, his court, and his clothes—or lack of them—are ridiculous as only the master storyteller Hans Christian Andersen can make them. Fifty-five years ago, Virginia Lee Burton added to this tale of fun her own irrepressible humor in pictures and design. This brilliant new edition features Burton's original illustrations photographed anew, freshly exhibiting her lively concoction of remarkable spirit and beauty."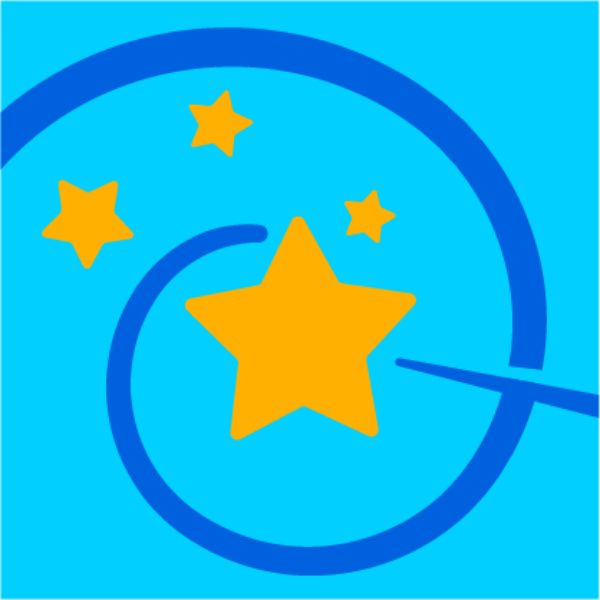 What are Dorktales?
Think Fractured Fairy Tales meets Big Bang Theory! The Dorktales Podcast hosted by Jonathan Cormur is a family-fun, storytime series of goofier versions of favorite classics adored by generations. Suitable for all ages, they're fast-paced, full of giggles and entertaining…even for adult types.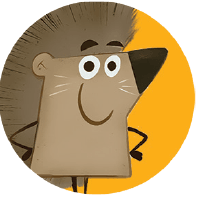 Dorktales Storytime Podcast Mission
Kindle Imaginations + Cultivate Curious Minds + Create Family Joy!
We believe in the power of storytelling and our mission is to bring families together to laugh, learn, and delight in a tale well told. If you find value in our work, please help us reach new listeners and grow our podcast:
4 Ways You Can Help Us Grow!
Thank You for Your Support