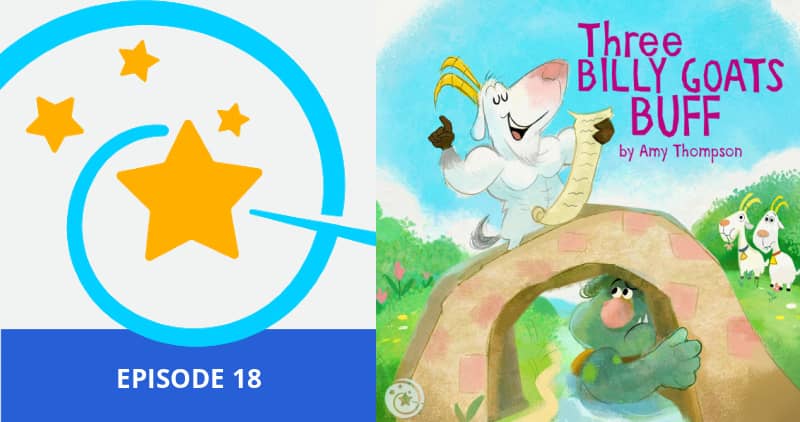 Dorktales Podcast: Episode 18
Three Billy Goats Buff
Three goat siblings set off on a quest to reach the hill that has the healthiest snacks when they butt heads with a very hangry troll. Are they fit for the challenge? Will it take their brains or brawn to beat the troll and get across the bridge? Clever tricks and a flying troll will leave you rolling in clover!
LESSONS LEARNED: This episode teaches that having a healthy body is important but true strength comes from using your brain.
Creatives Behind This Episode
More "Billy Goats Gruff" Retellings
We are having so much fun with our own geeky twist to classic fairy tales and folktales! It's also fun to read how other others and illustrators reinvent some of our favorite tales. Here are a few suggestions for modern takes on Three Billy Goats Gruff:
Trip Trap Trouble
Written by Katie Pye
Illustrated by Rodrigo Paulo
"If you enjoy unexpected twists, playful humour, and delightful illustrations, then you'll love Katie Pye's highly entertaining Fairytale Fraud series. With lovely gentleness, the Fairytale Fraud series draws kids into conversation about well-being topics in a non-preachy way! Read 'Trip Trap Trouble' and enjoy your laugh out loud launch into a conversation about gratitude and thanksgiving!"
Super Billy Goats Gruff: A Graphic Novel
Written by Sean Tulien
Illustrated by Fernando Cano
"Once upon a time, three billy goats named Gruff were traveling to the hillside to snack on some green grass — when they suddenly find themselves trapped inside a video game! The good news: the three billy goat brothers become SUPER billy goats! One becomes a Warrior, one becomes a Ninja, and one becomes a Wizard. The bad news: the green field of grass is gone — and in its place is Hillside Castle, a dangerous dungeon filled with creepy-crawlies and fantastical foes! Can the goats make their way through the castle to get their grass — or will the toothsome troll named, Final Boss, feast on them for his lunch?"
The Three Billy Goats Gruff—The FULL Story
Written by Richard Jackson
Illustrated by Katherine Tillotson
"The story of the Three Billy Goats Gruff and the way they outwitted a hungry bridge troll is one of our most well-known fairy tales…but how exactly did it become so? It turns out, the cleverness of the Brothers Gruff isn't limited to tricking trolls—they are also genius self-promoters! (Keep those goats away from Instagram!)"
We'll get you started by shining a spotlight on:
Story On Podcast
Explore the elements of storytelling in a fun and engaging way – through the performance of original stories! Story On is created for kids aged K-5 and aims to inspire them to share their own stories. Find the episodes here or on your favorite podcast app.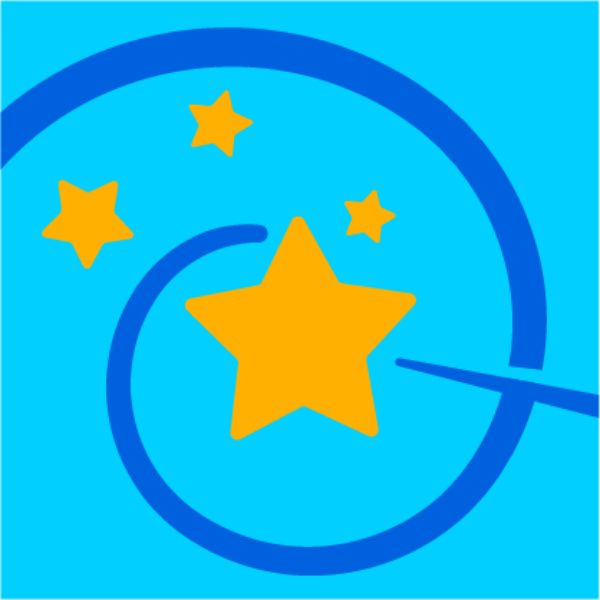 What are Dorktales?
Think Fractured Fairy Tales meets Big Bang Theory! The Dorktales Podcast hosted by Jonathan Cormur is a family-fun, storytime series of goofier versions of favorite classics adored by generations. Suitable for all ages, they're fast-paced, full of giggles and entertaining…even for adult types.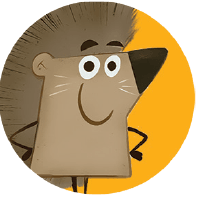 Dorktales Storytime Podcast Mission
Kindle Imaginations + Cultivate Curious Minds + Create Family Joy!
We believe in the power of storytelling and our mission is to bring families together to laugh, learn, and delight in a tale well told. If you find value in our work, please help us reach new listeners and grow our podcast:
4 Ways You Can Help Us Grow!
Thank You for Your Support