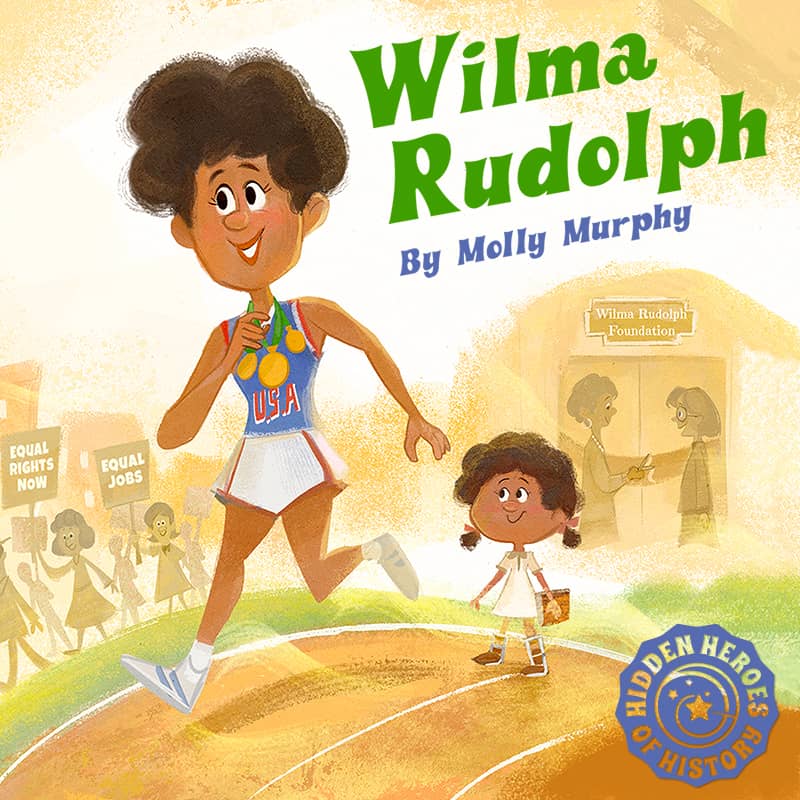 Dorktales Podcast: Episode 17
Hidden Heroes of History
Wilma Rudolph
An Olympian tale with a golden outcome! Told as a child she'd never walk again to becoming the first American woman to win three gold medals in the 1960 Olympics—Wilma Rudolph was a champion on and off the track. She used her popularity as the "fastest woman in the world" to become a world-record-breaking voice for civil justice and women's rights.
Creatives Behind This Episode
Did You Know?
Special Perk! Get a free printable activity guide for this episode when you subscribe to our mailing list. Click Here to sign up.
Wilma Rudolph was an Olympic Gold Medal winning track and field athlete and champion for civil justice and women's rights.
Track and field is a sport all about running, jumping, and throwing. The sport includes various races of different lengths completed on and off the track including long-distance running, hurdle jumping, pole vaulting, shot putting, javelin throwing and a few other events.
Many women have faced serious obstacles while building their sports legacies. Let's use the Olympics as an example. They began in 1896, but women were not allowed to participate for another four years.
And even when they could participate, they were restricted to only participating in five, very specific events. So, they were still excluded from things like track and field. It took a long time before they could participate in a larger slate of events.
So how did Wilma Rudolph become a sports legend and achieve Olympic success?
It wasn't easy. She was born in Tennessee in 1940, and early on in her life, had to face some extraordinary struggles. She suffered from bouts of polio and scarlet fever, and needed to wear a brace on her left leg.
Her illnesses were so severe, that she was told by doctors she would never walk again. But her family believed that she WOULD walk again. Her mother took her for special medical treatments and her family members helped massage her leg daily.
With their support and all of her determination, she WAS able to walk by the age of 12.
Ms. Rudolph turned to sports quickly after that, starting out by playing basketball and getting noticed because of how fast she was on the court. She was spotted by the track and field coach from Tennessee State who recruited her. She was still in high school when she started training and competing in amateur races with the Tennessee State track and field team.
Four years later, when she was only 16 years old, she went to the 1956 Olympics and won her first medal—a bronze in an event called the 4X100 relay.
When she returned to the Olympics four years later, in 1960, she won three gold medals and broke three world records. She became the first American woman to win three gold medals in track and field in the same year. From then on, she was dubbed "the fastest woman in the world."
But Wilma Rudolph accomplished something even more precious than gold medals.
Ms. Rudolph was a civil rights and women's rights pioneer. Remember, when she was running in 1960, it was at the height of the Civil Rights movement. Black women and men were beginning the first, powerful wave of fights for equal rights and justice across the country. Ms. Rudolph was one of the most visible Black women and athletes in America after her performance in the 1960s Olympics. She used that platform to inspire other athletes and make a difference.
One very remarkable stand she took was refusing to attend her own homecoming parade after the Olympics if it was not an integrated event – or, in other words, an event where ALL people were safely welcome. Her homecoming parade and banquet became the first integrated events in her hometown in Tennessee.
After her Olympic career, she inspired other Olympians who came up behind her – like another hero of history, Florence Griffith Joyner, who was the next woman to win three gold medals in one Olympic year and break world records!
She also gave back to the community by coaching track and field at a university, and starting the Wilma Rudolph Foundation, a community-based amateur sports program.
Wilma Rudolph's accomplishments on and off the track demonstrate how much respect and recognition women truly deserve in the sports world, and beyond!
Special Perk! Get a free printable activity guide for this episode when you subscribe to our mailing list. Click Here to sign up.
We'll get you started by shining a spotlight on: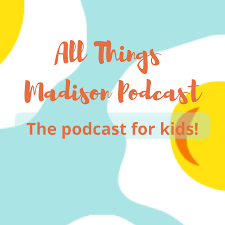 All Things Madison
An 8-year-old girl hosts this show for kids to go behind the scenes of some of their favorite places, to be entertained, and to get inspired! It's a wacky, wild, fun time! GO TO WEBSITE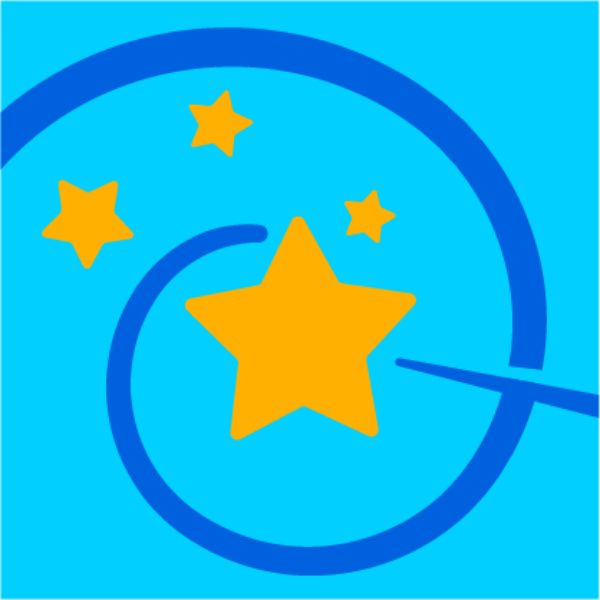 What are Hidden Heroes of History?
Our special "Hidden Heroes" episodes are the stories of real-life hidden heroes in science, technology, engineering, arts, math and human rights. These are the people who made history in ways you'd never imagine.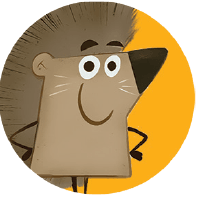 Dorktales Storytime Podcast Mission
Kindle Imaginations + Cultivate Curious Minds + Create Family Joy!
We believe in the power of storytelling and our mission is to bring families together to laugh, learn, and delight in a tale well told. If you find value in our work, please help us reach new listeners and grow our podcast:
4 Ways You Can Help Us Grow!
Thank You for Your Support