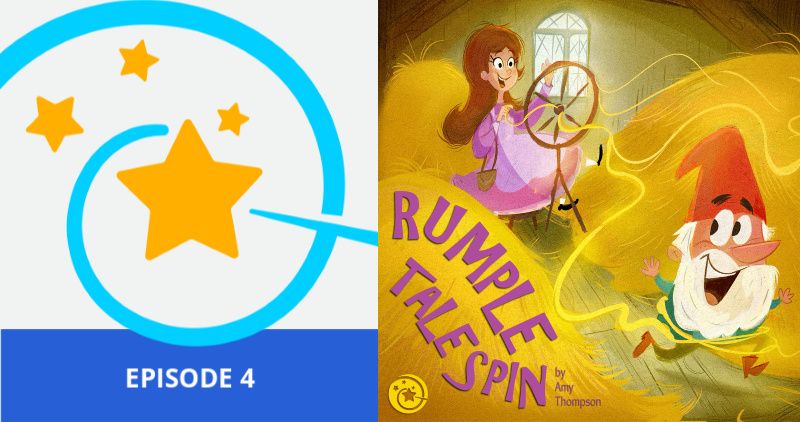 Dorktales Podcast: Episode 4
RumpleTaleSpin
"Rump, who?" asks Mr. Redge as Jonathan spins the tall tale of Daphne, the Miller's daughter, who must spin thread into gold for a greedy king. It's an epic yarn involving a magical lawn gnome, a clever guessing game and a Wizard of Oz ending!
Creatives Behind This Episode
More "Rumpelstiltskin" Retellings
We are having so much fun adding our own geeky twist to classic fairy tales! It's also fun to read how other authors and illustrators reinvent some of our favorite tales. Here are a few suggestions for even more creative retellings of Rumpelstiltskin:
Rump: The (Fairly) True Tale of Rumpelstiltskin
Written by Liesl Shurtliff
"In a magic kingdom where your name is your destiny, 12-year-old Rump is the butt of everyone's joke. But when he finds an old spinning wheel, his luck seems to change. Rump discovers he has a gift for spinning straw into gold. His best friend, Red Riding Hood, warns him that magic is dangerous, and she's right. With each thread he spins, he weaves himself deeper into a curse. To break the spell, Rump must go on a perilous quest, fighting off pixies, trolls, poison apples, and a wickedly foolish queen."
*The author's website includes classroom resources.
Spin: The Rumpelstiltskin Musical
An Audible Audio Book Musical
Written by Neil Fishman and Harvey Edelman
"A witty musical re-imagining of Grimm's fairy tale, Rumpelstiltskin, created by musical theatre veterans, narrated by Jim Dale, and featuring a cast of Broadway musical stars. The story takes place in a Nice Little Kingdom, and ignites when a foolish miller brags that his daughter, Jane, can spin straw into gold. Since she cannot perform such a miracle, Jane desperately enlists the powers of a magical being…Rumpelstiltskin… in exchange for a promise with dire consequences."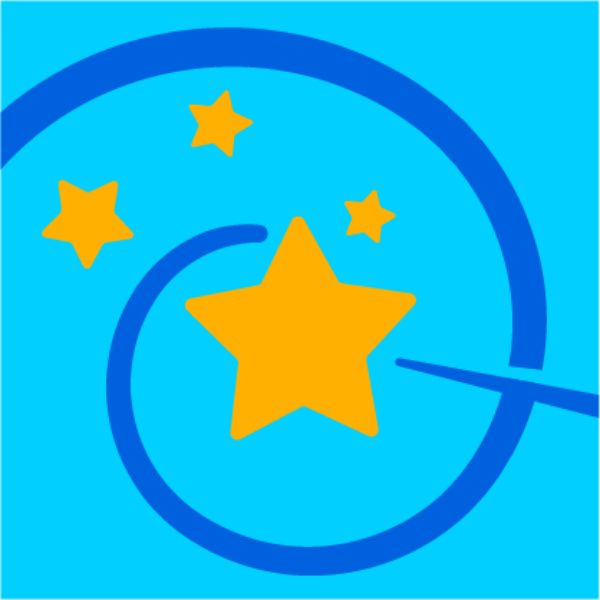 What are Dorktales?
Think Fractured Fairy Tales meets Big Bang Theory! The Dorktales Podcast hosted by Jonathan Cormur is a family-fun, storytime series of goofier versions of favorite classics adored by generations. Suitable for all ages, they're fast-paced, full of giggles and entertaining…even for adult types.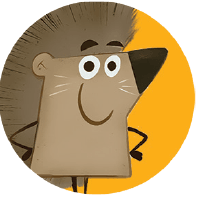 Dorktales Storytime Podcast Mission
Kindle Imaginations + Cultivate Curious Minds + Create Family Joy!
We believe in the power of storytelling and our mission is to bring families together to laugh, learn, and delight in a tale well told. If you find value in our work, please help us reach new listeners and grow our podcast:
4 Ways You Can Help Us Grow!
Thank You for Your Support